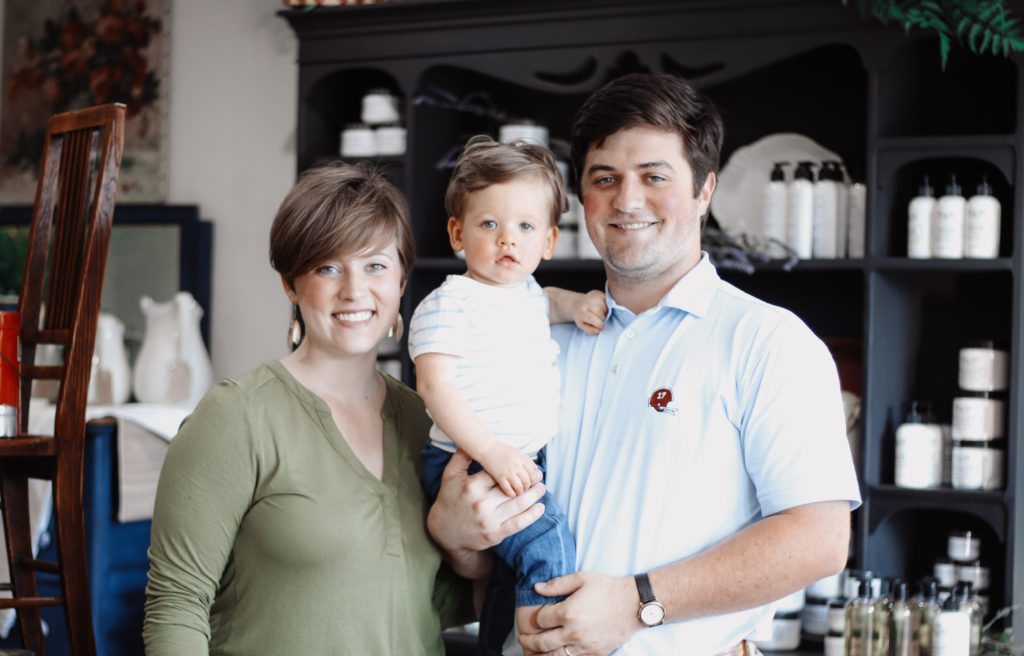 Who We Are
A regionally sourced food and gift market. We believe in supporting our community with our purchasing power. Our goods are for the common good!
Meet the Owner
Born and raised in Tazewell County, Bond and Reece Strong along with their son, Willis, are proud owners of the Tazewell Co. Mercantile.
After moving back to Southwest Virginia upon graduating from Western Carolina University, Bond's passion for this region and the citizens of it grew her desire to support local artisans and small business owners, while also creating a hub for community gatherings and fellowship. The Tazewell Co. Mercantile is her avenue and contribution to do just that.
While truly living up to her name, Bond has never met a stranger and has the God given talent of bringing people and communities together.
What's in Store
Welcome to the Tazewell Co. Mercantile! Featuring locally sourced goods, as well as events and workshops every week.